Do you want to be part of our team?
If you want to work with us, send your CV to contacto@quicesa.com and we will save it for future selection processes.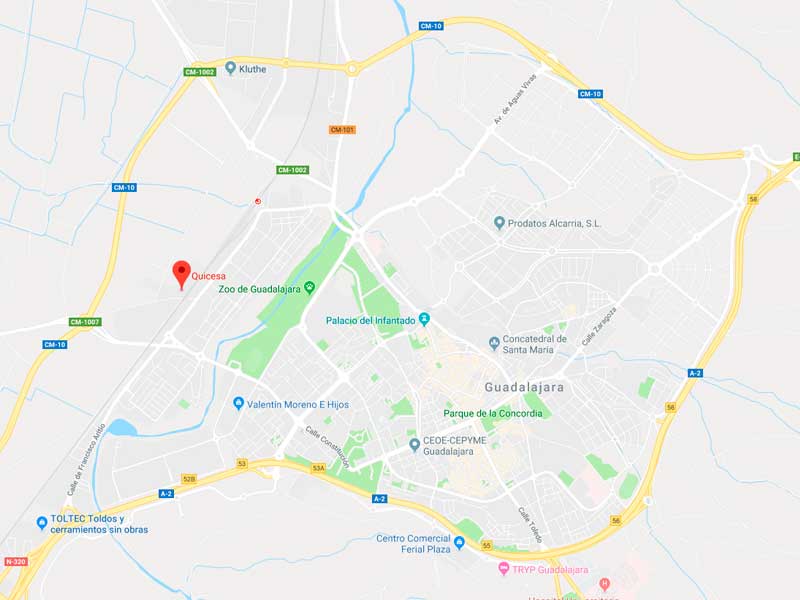 Responsable: Identidad: QUÍMICA DEL CENTRO, S.A.U. – NIF: A19002039 Dir. postal: Carretera de Torrelaguna, Km 1 Teléfono: 949 22 45 50 Correo electrónico: contacto@quicesa.com
"En nombre de la empresa tratamos la información que nos facilita con el fin de prestarle los servicios que nos ha solicitado y atender sus solicitudes de información. Los datos proporcionados se conservarán mientras se mantenga la relación comercial o durante los años necesarios para cumplir con las obligaciones legales. Los datos no se cederán a terceros salvo en los casos en que exista una obligación legal. Usted tiene derecho a obtener confirmación sobre si en QUÍMICA DEL CENTRO, S.A.U. estamos tratando sus datos personales por tanto tiene derecho a acceder a sus datos personales, rectificar los datos inexactos o solicitar su supresión cuando los datos ya no sean necesarios.
Asimismo solicito su autorización para ofrecerle productos y servicios relacionados con los solicitados, enviarle publicidad relacionada con nuestros productos y servicios por cualquier medio (postal, email o teléfono), newsletters e invitarle a eventos organizados por la empresa y fidelizarle como cliente."
50 years present in the largest public and private facilities, gaining the trust of customers, expressed in their opinions about us:
I live quietly with the security that assures me the planned supply through cisterns
His people are very close to all levels, even by phone I always get answers.
The use of tanks and tanks has simplified our work processes and reduced the risks.
I appreciate the availability of its people to solve my problems even at the wrong time.
In my relationship with Quicesa I would highlight his advice, the quality of the products and the speed.