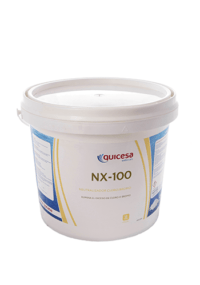 NX-100, Chlorine or bromine neutralizer



Product specially indicated to eliminate excess chlorine and residual bromine.
It guarantees the elimination of excess disinfectant quickly and efficiently in all types of swimming pools.
Very useful in public facilities after performing shock treatments to adjust the levels of the disinfectant.
There are no reviews yet. Be the first one to write one.
0 out of 5 stars (based on 0 reviews)