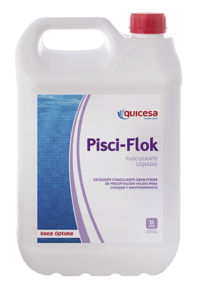 Clarifier and eliminator of colloidal particles in suspension that cause turbidity.
Helps eliminate turbidity and suspended particles.
Increases filter performance by retaining heavier, more compact flocs.
Effective over a wide range of pH and temperatures.
Recommended for shock and maintenance treatments.
5 Kg        ARV0855
22 Kg      ARV0856
There are no reviews yet. Be the first one to write one.
0 out of 5 stars (based on 0 reviews)