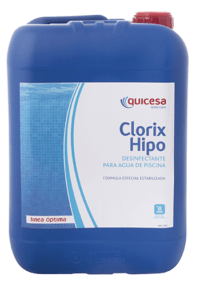 Specially stabilized sodium hypochlorite for the treatment of swimming pool water.
Suitable for installations with high disinfection requirements.
Special stabilized formula with great richness in chlorine that prevents and eliminates bacteria and microorganisms.
Universal product for indoor and outdoor swimming pools.
Fast and powerful effect that guarantees maximum efficiency.
12 Kg      ARV0114
20 Kg     ARV0315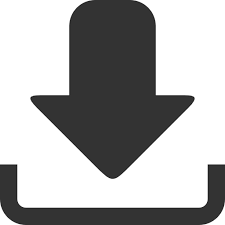 Download technical sheet Clorix Hipo
0 out of 5 stars (based on 0 reviews)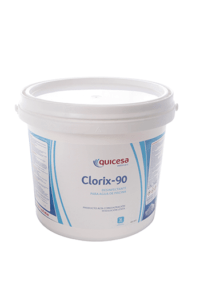 Disinfectant in granulated format for the treatment of swimming pool water.
High concentration and great stability for the disinfection and maintenance of the swimming pool.
Guarantees a powerful and effective disinfection in all types of swimming pools.
Easy to apply and slow to dissolve for prolonged pool maintenance.
In tablets: :
5 Kg       ARV0201
25 Kg     ARV0194
Granulated:
5 Kg       ARV0202
30 Kg     ARV0196
0 out of 5 stars (based on 0 reviews)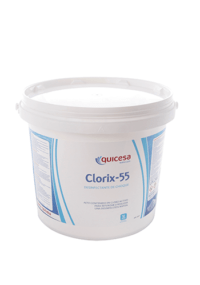 Shock disinfectant.
Granulated product with a high content of active chlorine to reinforce or carry out a rapid disinfection of the pool water.
With great bactericidal action, its fast dissolving formula provides:
an extra contribution of disinfection to the water of the swimming pool,
a punctual recovery of the water in moments of great affluence of swimmers,
a shock treatment after a storm or for special situations of algae on the bottom of the pool.
Product of great stability against U. V. radiation from the sun.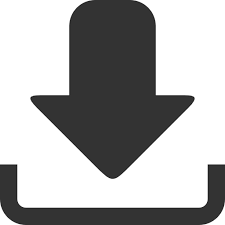 Download technical sheet Clorix-55
0 out of 5 stars (based on 0 reviews)