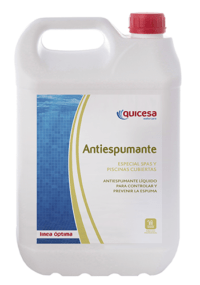 Special anti-foam spas and indoor pools



Product specially formulated to control, prevent and eliminate foam that is formed in pools and spas.
Defoamer for aqueous media, easily dispersible in water.
It helps in the prevention and control of the foam of the water produced by the agitation as well as by the introduction of substances like tanners, lotions, bodily fats or detergents that bring the bathers in his body or bathing suit.
Compatible with the usual disinfectants.
5L         ARV0374
20L       ARV0346
There are no reviews yet. Be the first one to write one.
0 out of 5 stars (based on 0 reviews)