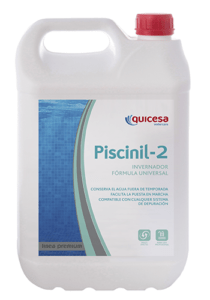 Piscinil-2, Universal Formula Winteriser
It prevents the formation of algae and prevents the putrefaction of water.
It prevents the formation of calcareous adhesions and dirt on the surfaces, facilitating the cleaning tasks of the start-up.
Ideal chemical composition to keep the pool water completely clear and transparent. Compatible with the use of sewage treatment plants and with all types of filtration systems.
Maintains the properties of water throughout the winter, preventing the formation of dirt.
5 Kg       ARV0521
10 Kg     ARV0520
There are no reviews yet. Be the first one to write one.
0 out of 5 stars (based on 0 reviews)