Las dos áreas de negocio de Quicesa están presentes alrededor del mundo: Watercare, con productos clorados para el tratamiento del agua y Cleaning Solutions, ofreciendo productos de calidad para la desinfección y limpieza del hogar.
We have 6 storage and distribution centers throughout the national territory.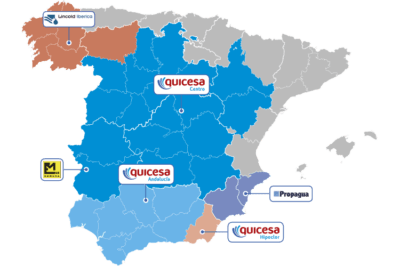 The Export Division of Quicesa detects opportunities for expansion outside of Spain, collaborating with the needs of each client and adapting the products to the requirements of each country.